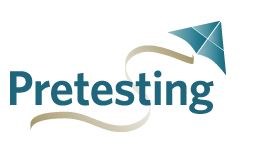 Pretest Calendar
| | | | |
| --- | --- | --- | --- |
| Place | Date | Time | |
| Heartland International | 2018-03-10 | 10 am to 1 pm | Sold out |
| Heartland International | TBA | TBA | |
What is pretesting?
Testing materials before they are used in exams allows IELTS to make certain the exams are accurate and fair. As part of IELTS commitment to quality and fairness, we subject all the materials in our exams to a number of procedures to ensure they are accurate and reliable. One of these quality procedures is pretesting.
Who can take part in pretesting?
If you are an ESL student,  IELTS preparation students or if you are planning to take your IELTS test, you can take a pretest.  You must have ability no lower than IELTS band 4. 
When can pretests be taken?
Exams with fixed dates. It is advised that you take pretests six to eight weeks before their live exam. This helps to identify the your current English language level and assists in your preparation for the live exam.
Is it a free practice test?
Yes, it is. You won't pay any fee to take your Pretest at Heartland International
What else should I know?
Pretest papers are marked in Cambridge, and scores are returned to schools within three weeks. Writing papers are sent to examiners for comments on individual candidates, so these scores and reports may take up to four weeks.
Pretest administration simulates the real exam, so that you are not only experiencing the kind of questions you will face in your live exam, but also complete the answer sheets in a 'test-like' environment.
The number of pretests available is limited.
Please note that pretests are not available for Speaking papers.
How can I register?
To register online click here. If you have any questions or need help registering for the pretest contact Douglas Aguiar at douglas@heartlandenglish.com or call 204 989-8448.
Heartland International IELTS Test Centre is the only Winnipeg based test Centre offering free IELTS pretesting